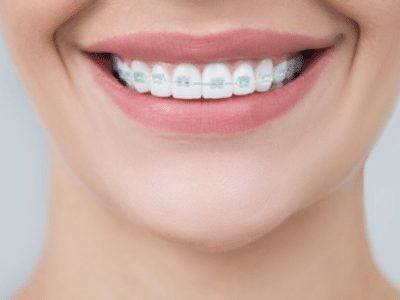 Many patients and parents are surprised to learn about the benefits of orthodontic treatment extending beyond teeth. Orthodontics is not only a way to straighten teeth and adjust your bite. Your orthodontist's skills can also identify other illnesses, work hand in hand with other treatments administered by your general doctor and adjust your whole facial appearance. In this post, Dr. Amir Davoody, Dr. Rana Mehr, and Dr. Panagiotis Kyteas at Greater Houston Orthodontics provide valuable insights on how orthodontics fits into the treatment of respiratory disorders.
 Your orthodontist may deal with two common ailments: asthma and sleep apnea. Sleep apnea is the subject of numerous in-depth studies and research in the orthodontic field.
Asthma
 In the United States alone, 5.1 million children have asthma. Worldwide, this number climbs to a startling 300 million people diagnosed with the disorder. Asthma is more common in male children, with 8.5% of boys being diagnosed and only 5.5% of girls with the disease. With asthma being so prevalent, it's beneficial from the patient perspective to understand how it may affect orthodontic treatment. As always, it's best to see an orthodontist for teeth straightening and movement. But this sentiment is made even more important when you consider how a trained professional is equipped to treat malocclusion (crooked teeth) in tandem with other non-dental disorders.
 Asthma causes several negative symptoms in the mouth. It is linked to lower saliva production, and higher rates of malocclusion, and in recent studies may also be linked to root resorption. Because of these symptoms' impact on the teeth, it is important to be prepared to share your history with asthma and any details of your experience with your orthodontist throughout treatment. To effectively treat you, your orthodontist must adjust to accommodate your circumstances and should be kept informed of developments in your asthma.
 For example, patients with asthma are almost two times as likely to experience tooth decay in their youth, and as a result, are more likely to have cavities. This is caused by the dry mouth associated with asthma.
Sleep Apnea
 Sleep apnea is a topic that orthodontic researchers have been interested in for quite some time. Studies and practice show the relationship between sleep apnea and orthodontics is closer than you might believe. This is not to say one is caused by the other or suggest a correlation. Rather, the two are connected because the research has shown the person best equipped to determine if you have sleep apnea may be your orthodontist!
 In a simple and routine orthodontics exam, it is easy and quick for an orthodontist to identify if a patient has sleep apnea. More So than a general practitioner, an orthodontist is equipped to screen for sleep apnea with the least associated cost for the doctor and patient.
If your orthodontist sees signs of sleep apnea, they'll refer you to a general health doctor or specialist for treatment. But they are also trained to work with these other doctors during treatment. Some physicians may deem tooth movement a necessary treatment for sleep apnea.
Orthodontists otherwise do not provide treatment for sleep apnea. In some extreme cases, orofacial surgery may be deemed necessary for treatment, in which case an orthodontist may work with a patient to prepare for surgery or aid in surgery.
 Orthodontics is a much broader field than many patients expect, and your orthodontist is specially trained and well equipped to ensure your health. Please feel free to contact our office with any questions or concerns or schedule an appointment.