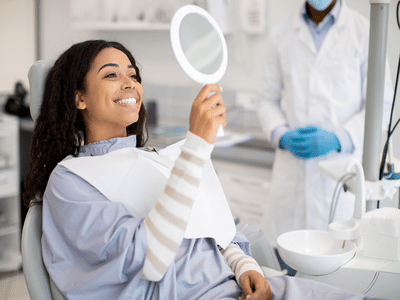 For those of us who haven't gone to school for dentistry or orthodontics, some of the terms your provider may use can be a bit confusing. As a patient it's important to understand how different parts of the mouth work together to create healthy teeth. From the jaw up to the tooth, each part inside the mouth is important to a healthy smile! It's always beneficial for a patient or a parent of a patient to know a bit more about what's going on behind the scenes during treatment. Dr. Amir Davoody, Dr. Rana Mehr, Dr. Thomais Ioannou, and Dr. Panagiotis Kyteas at Greater Houston Orthodontics share important topics to know before heading into a consult. 
The Tooth
Many people don't know this, but teeth are joints too! The space where the tooth connects to the jaw and gums is a joint called a gomphosis. The tooth is the only example of this variety of joints in the human body. A gomphosis joint is similar to a peg in a hole and is a stationary joint, which means it is not capable of movement on its own. The part of the jawbone that the teeth connect to is the alveolar bone, and is part of the tooth joint system. Essentially, it moves your teeth when you chew, swallow, or talk. 
The tooth itself is composed of four layers of tissue. Three of these layers are hard tissue, which means they are calcified. The enamel, dentin, and cementum make up the hard parts of the tooth, while the pulp, a soft tissue, houses the nerves present on the inside of the tooth. The pulp is the only layer of soft tissue within the tooth. The cementum covers the root of the tooth below the gum line.