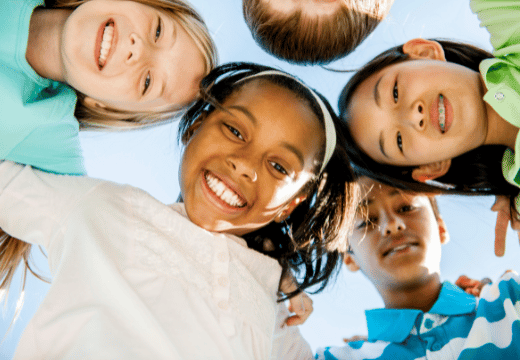 As a parent, you love to see your kids smile! At Greater Houston Orthodontics, we know how important it is to take care of your favorite smiles. That is why we recommend bringing your child to see us sooner rather than later.
So when is the best time to schedule an orthodontic appointment for your child?
The American Association of Orthodontics recommends that your child sees an orthodontic specialist at age 7. At that age your child's jaw is developed enough and they have enough permanent teeth for a trained orthodontist to spot any potential issues with your child's teeth, mouth and jaw. A combination of growth monitoring and phase 1 treatment can help identify and correct orthodontic issues before they turn into larger, more complicated issues.
What is Phase 1 treatment?
Phase 1 orthodontic treatment, also called early interceptive orthodontics, is a problem-focused treatment plan, aiming to mitigate future orthodontic problems. When you bring your child into Greater Houston Orthodontics, our doctors can assess your child's needs during the first consultation. Concerns such as crowding, large spacing, problematic facial growth, and bad habits, such as thumb-sucking, cheek-biting, or tongue-thrusting are also taken into consideration. At this assessment, our doctors will develop your child's individualized treatment plan and determine if phase 1 treatment is right for them.
What appliances are used in Phase 1 treatment?
During phase 1 treatment, a variety of appliances may be recommended by our doctors. Some are well-known, such as braces, expanders, and retainers. Other appliances that could possibly be used during phase 1 treatment include space maintainers, habit correcting appliances, and headgear. No matter what treatment plan is developed for your child, you can rest assured knowing that our doctors are well-educated and trained to take excellent care of your child's smile.
What are the benefits of Phase 1 treatment?
We talk a lot about early intervention in orthodontics because there are many benefits to undergoing orthodontic treatment as a child. Early treatment can begin the correction of significant problems, prevent additional problems from developing, and simplify future treatment, but oftentimes, additional treatment is still necessary. However, children who have undergone early orthodontic phase 1 treatment typically wear braces or Invisalign for a shorter period of time in their teen or adult years than those who have not undergone early intervention.
Is your child ready for treatment? Schedule an appointment with us today!
Top quality care from world class doctors:
Dr. Amir Davoody, Dr. Rana Mehr, Dr. Thomais Ioannou and Dr. Panagiotis Kyteas are leading orthodontists in the field specializing in orthodontic treatment for adults. The doctors and team use the most advanced treatments available today to provide the most effective, safe, and comfortable experience for their patients. With two convenient locations in West University and Memorial, we are ready to help you start smiling. Please contact our West University or our Memorial office to schedule a complimentary consultation.