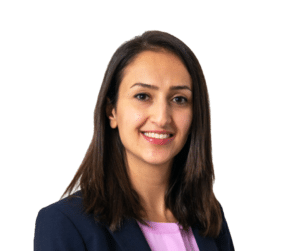 We are delighted to announce the addition of Dr. Niloufar Azami to the Greater Houston Orthodontics team. She will support our continued efforts to enhance our patients' experience with expanded appointment availability and flexibility, while maintaining a tradition of superior orthodontic care in our community. Dr. Nilou will primarily treat patients in our Memorial Office at 9412 Gaylord Drive.
We trust that your experience at Greater Houston Orthodontics reflects our goal of delivering the highest standard of care in a friendly, but also technology-forward and efficient environment. Above all, we're always focused on creating smiles that build self-esteem and confidence. 
We're grateful to have Dr. Nilou joining our team as her personality and philosophy align perfectly with our own. We work to build strong relationships with our patients throughout our time together during treatment. Connecting with people is important to Dr. Nilou as well. She gets to know her patients and their families and takes an active interest in their personal growth for lasting relationships. Dr. Nilou is not only an excellent orthodontist but she also has a strong focus on patient education. She takes care to explain the treatment plan in detail so everyone is comfortable.
Dr. Nilou is passionate about orthodontics because of the comprehensive nature of the specialty. An orthodontist can impact the entire facial aesthetic, so treatment planning needs to consider a holistic view of the patient's anatomy, taking into consideration factors like jaw growth. At the same time, for Dr. Nilou the connection orthodontics has with the other fields of dentistry keeps things dynamic, and always interesting. Ultimately, Dr. Nilou finds the impact an orthodontist has on the lives of patients to be incredibly rewarding.
With the addition of Dr. Nilou we can do more together to serve you, our patients, who we know will enjoy getting to know her. We look forward to introducing you soon!