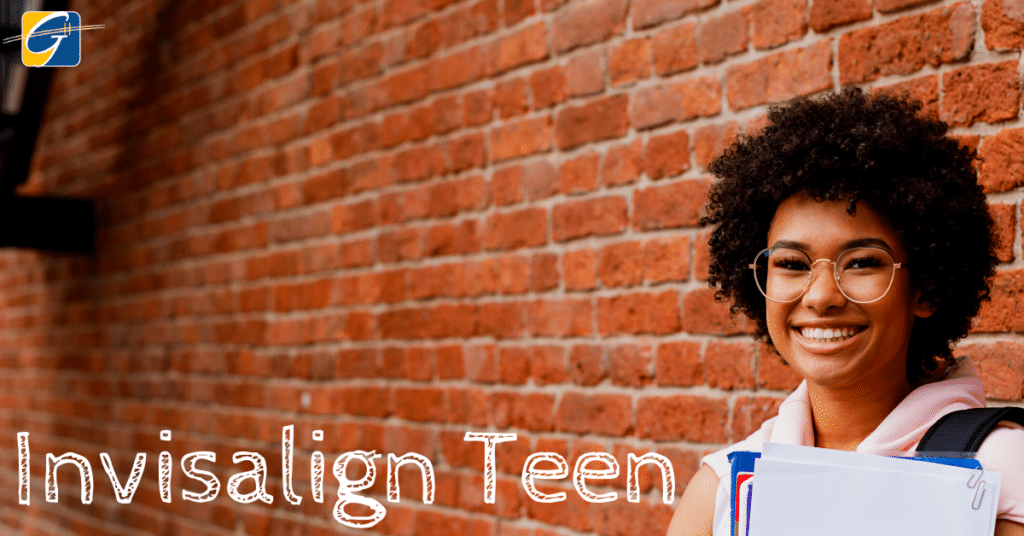 At Greater Houston Orthodontics, we are big fans of Invisalign™ Teen  for orthodontic treatment. Invisalign's advanced  technology allows for precision in creating clear smiles and confidence boosting results. Read our top reasons why we think it's a keeper in our orthodontic toolkit: 
 

1) Keep Their Passion Front and Center

Invisalign™ is a great option for teens who don't want to put their life on pause to get the smile of their dreams. Whether they are recording a hit album in their bedroom like Billie Eilish (who mentions Invisalign™ in her music video), getting ready for a big game, or live streaming their glow up transformation, they won't have to worry about their treatment getting in the way. Invisalign's custom fitted aligners feature a slim and comfortable design, are virtually invisible and can be removed for 1-2 hours a day without impacting results. That means less orthodontic related sports emergencies, more confidence in front of the camera and no missed practice time for that upcoming audition. 
 2) Keep Their Daily Routine Going
Since you don't have to worry about brackets and wires with Invisalign™, teens won't have to make adjustments to their daily routines. It's easy for teens to keep up their brushing and flossing habits with no change. They can also continue to eat their favorite foods without restriction. No broken brackets or sharp wires mean virtually no unexpected emergency trips to the orthodontist's office. Overall, Invisalign™ treatment requires fewer trips to the office and treatment times can even be as short as six months!
3) Keep up The Good Work
Invisalign™ aligners will do most of the work, but it's important for your teen to do their part too. While Invisalign™ can be removed for a couple of hours, it's important that your teen wear their aligners for the recommended 20-22 hours per day. This will ensure that their treatment stays on track. Luckily with Invislaign's comfortable and nearly invisible design this is one rule that's easy for your teen to follow. 
4) Keep Growing
Teenage years are the optimal time to rectify orthodontic problems because their bones are still growing. A trained orthodontist can use this growth to their advantage to help guide teeth to a healthier position. This frequently leads to less time in treatment and is less costly when compared to correction of problems that have been allowed to progress into adulthood.
Want to find out if Invisalign™ is right for your teen? Click below to schedule a complimentary consultation! We promise to turn your teen's smile into a keeper! 
Now your teen can smile in style with Invisalign Stickables! 
We are excited to introduce Invisalign Stickables a fun way to customize your Invisalign aligners. Choose from a variety of themes such as emojis, animals and nature, fantasy and gaming, and more. Stickables last for a couple of weeks before dissolving letting you switch up your look so you never get bored. Parents love them because they help their kids get excited about treatment, keeping them on track. Aligners with Stickables are also harder to lose which means these aligners are less likely to get tossed in a napkin at the lunch table and thrown away by mistake. Ask about Stickables during your complimentary consultation! 
About the Team at Greater Houston Orthodontics
Dr. Amir Davoody, Dr. Rana Mehr, Dr. Niloufar Azami and Dr. Adam Skrypczak are leading orthodontists in the field and are helping to pioneer this amazing technology. The doctors and team use the most advanced treatments available today, including Invisalign®, to provide the most effective, safe, and comfortable experience for their patients. 
With two convenient locations in West University and Memorial, we are ready to help you start smiling. Please contact our West University or our Memorial office to schedule a complimentary consultation.