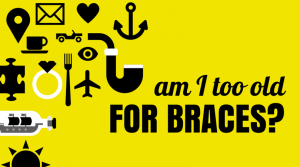 Whether braces are needed to fix alignment and jaw issues or to create an aesthetically pleasing smile, no one is ever too old for orthodontic treatment.
Adults tend to be more concerned with the appearance of traditional braces. Luckily there are many options available that provide orthodontic treatment but are invisible to the outside world. At Dr. Davoody's office, we provide Invisalign® and Incognito braces.
Invisalign® offers a clear alternative to metal braces. With Invisalign® the patient is prescribed a series of aligners very similar to a retainer. Each aligner is worn for approximately 2 weeks and can be taken out for eating, drinking, and brushing and flossing your teeth.
Incognito braces, or "iBraces", are brackets designed to work behind the teeth. These braces are great for people who do not want to be seen wearing braces, especially adult professionals. Additional benefits of Incognito braces include minimal speech interference and discomfort.
If you have insecurities about your teeth but the idea of having traditional braces has shied you away pursuing treatment, schedule a free consultation with Dr. Davoody. He can explain to you the different treatment options for your particular case.