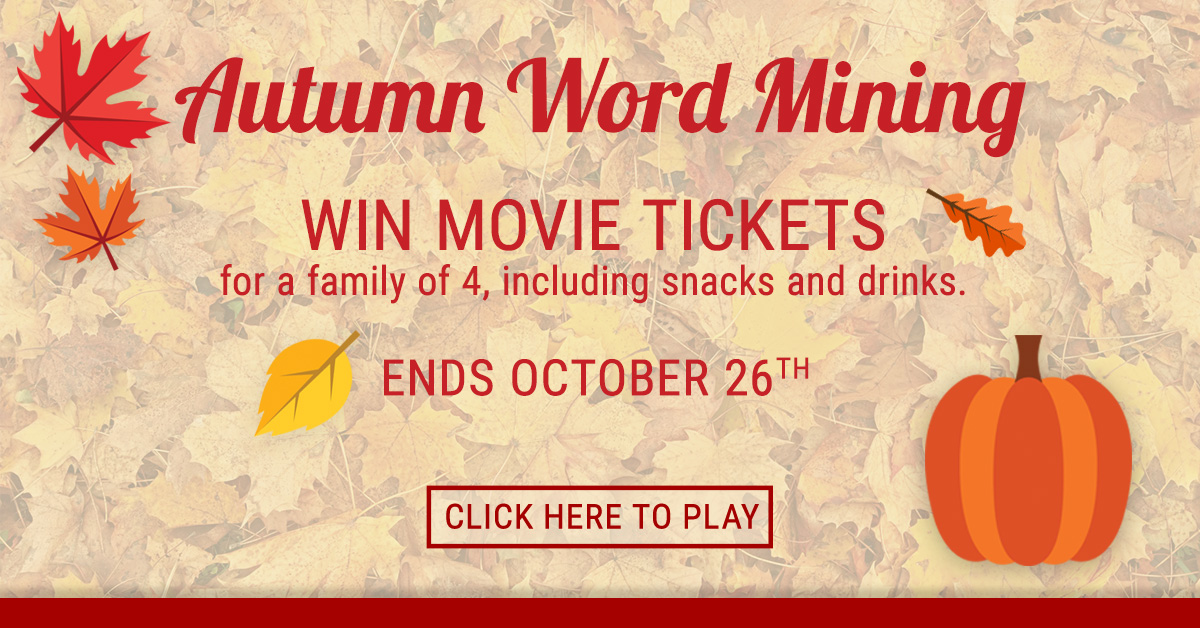 Greater Houston Orthodontics is ready to welcome in Fall with another Patient Contest that will exercise your brain. Word Mining is a fun writing exercise where you create as many common words as possible, using an assigned phrase. For example, using the word Halloween you can create: wall, new, owl, how, hen, and so on.
The contest entries with the top 4 highest amounts of words "mined" will receive a Movie Theater Prize Pack (four winners will each receive prize pack including four movie tickets, snacks and drinks).
Contest ends on October 26th. Click here to enter now!