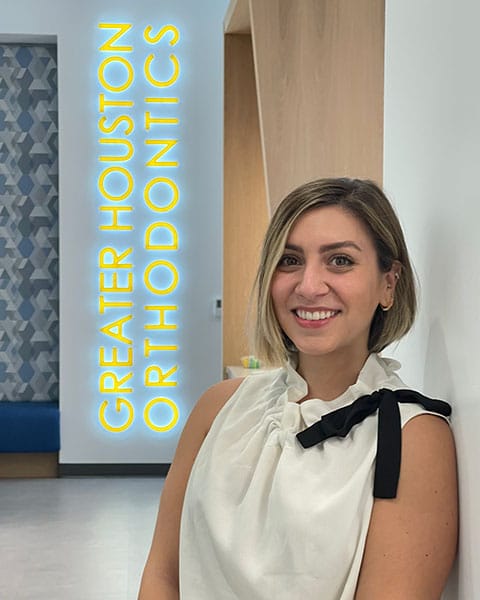 Dr. Thomais Ioannou was raised in Greece. She is a second-generation orthodontist following in the footsteps of her mother. She received her Doctorate of Dental Medicine from the 1st Faculty of Charles University in Prague, Czech Republic. Her passion for orthodontics led her to Saint Louis University, where she earned her Master's Degree of Science in Dentistry and obtained her Postdoctoral Certificate in Orthodontics. Dr. Ioannou is a board-certified orthodontist. She is among a very small group of orthodontists in the world to earn this additional degree of recognized excellence.
Dr. Ioannou is dedicated to providing the best orthodontic care to her patients. She is warm-hearted, caring, and attentive. She believes in the importance of staying current with cutting-edge technology and spends countless hours continuing her education. Dr. Ioannou provides patient-first treatment to an array of patients.
Volunteer History
Volunteered with Give Kids a Smiles in St. Louis, MO, 2018

Provided no-cost dental Care for ELEPAP – Rehabilitation for the Disabled in Athens, Greece, 2017

Supported the children of the S.O.S. Villages in Athens, Greece by donating her time, 2017

Red Cross Volunteer in Ioannina, Greece, 2005 – 2011
Personal Note
Dr. Ioannou enjoys an active lifestyle. Her favorite way to get moving is through dance; specifically Salsa and Bachata. Dr. Ioannou takes any opportunity to explore and learn something new from tackling a new art project to skiing a new slope. She loves traveling and spending quality time with friends & family.