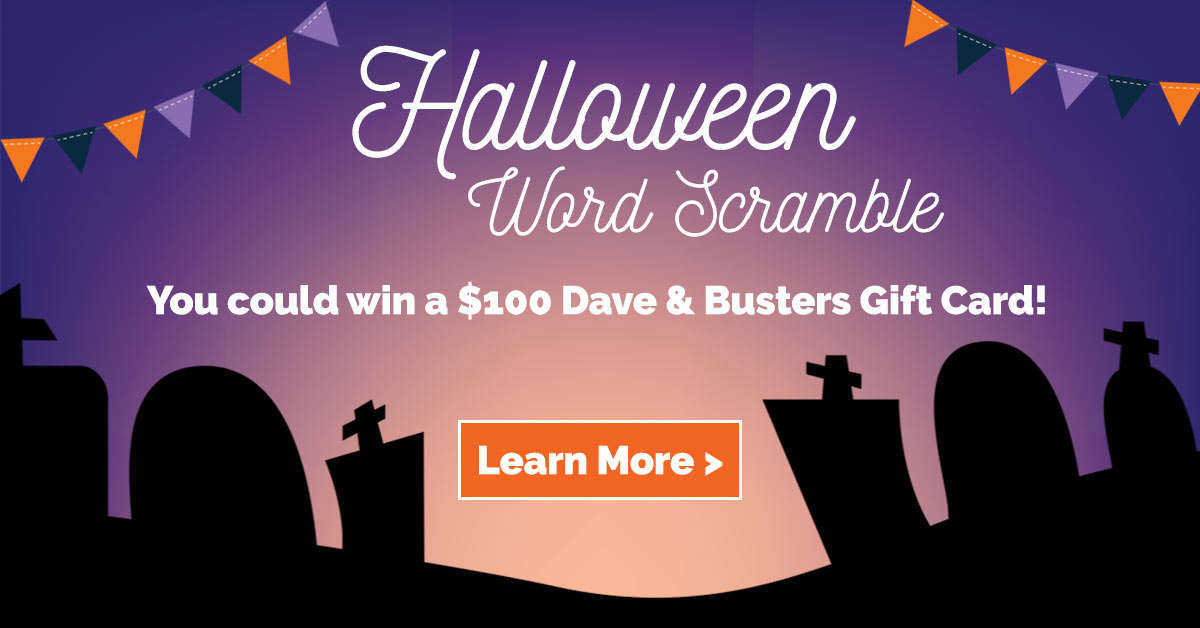 While there is still plenty of summer left, you may notice the mood at Greater Houston Orthodontics getting a little eerie and spooky… we're getting ready for our "Halloween Word Scramble" Contest!
Patients are invited to complete a Halloween-themed word scramble to be entered in a drawing to win a $100 gift card to Dave & Buster's.  And no, your eyes won't be playing tricks on you… we'll be drawing TWO winners – TWO chances to win!
This spooktacular contest runs August 3rd through October 16th! Learn more on our Contest Page… if you dare!