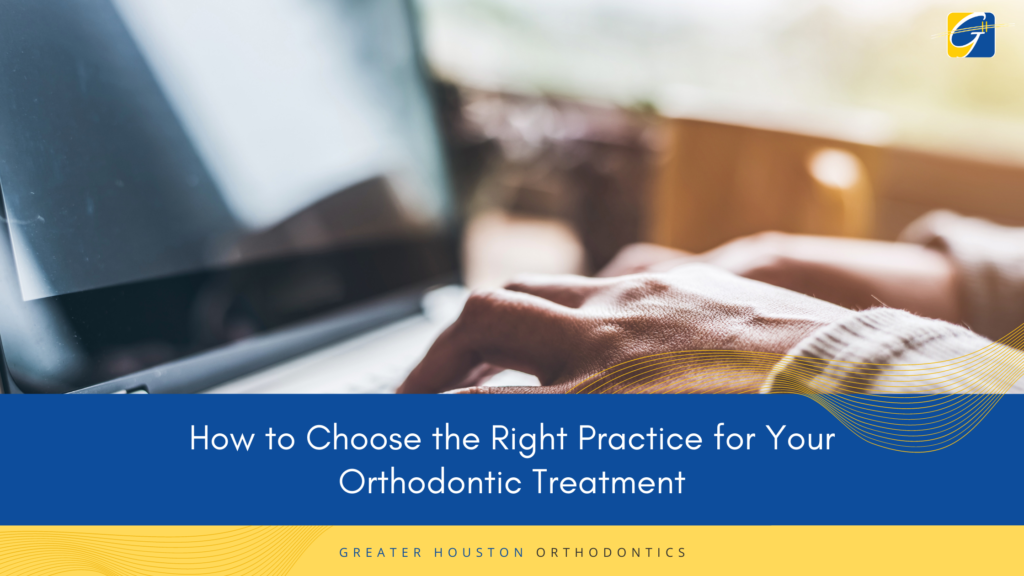 How to Choose the Right Practice for Your Orthodontic Treatment
Choosing the right practice to trust with your orthodontic care is an important decision. Here are the three biggest factors to consider to help you make the right choice.
1) The Doctors
The team of doctors at an orthodontic practice is one of the most important factors in ensuring that you get the best care available. One of the first steps we recommend is to research the group of doctors to get a sense of their experience and expertise. Most practices will feature their doctors on the bio page of their website. Some good indicators of top-rated doctors are accomplishments and achievements they've made in the field of orthodontics. This can include publications of important peer-reviewed research studies, memberships to elite orthodontic societies and other important awards. Top orthodontists will regularly participate in continuing education events to ensure they stay current with state-of-the-art technologies and treatment modalities.
2) The Treatments and Technologies
Treatment techniques and technologies are constantly evolving. Choosing a state-of-the-art orthodontic practice means having access to treatments that provide better results, in a shorter amount of time, while providing a more comfortable experience to patients. For example, advanced 3D-imaging technologies such as iTero scanners allow the patient to view a detailed map of their teeth as well as simulations of what their smile will look like by the end of treatment. Scans are quick, easy and don't involve biting into a tray of messy goop or exposure to harmful radiation. Other technologies such as Dental Monitoring combine powerful artificial intelligence, the convenience of your smartphone and the expertise of your doctor for high-tech remote monitoring of your treatment. That means staying on track with your treatment if you are away for college, traveling, or have a busy work schedule.
3) The Reviews
Making a decision about where to receive treatment can be difficult, but nothing quite says "care you can trust" like the recommendation of others who have been in your shoes before. The right practice doesn't just provide a great end result, they also provide a positive and welcoming experience throughout treatment. Reading reviews from patients at the practice can give you a good sense of what you can expect during your time there. Knowing you can trust a practice with your comfort, safety and privacy can make your decision to start treatment there much easier.
At Greater Houston Orthodontics we are proud of our team of top doctors, caring staff and state-of-the-art facilities. Click below to schedule a complimentary consultation and learn why so many Houstonians choose Greater Houston Orthodontics for their care.
Dr. Amir Davoody, Dr. Rana Mehr and Dr. Niloufar Azami are leading orthodontists helping to pioneer advancements in the field of orthodontics. The doctors and team at Greater Houston Orthodontics use advanced treatment techniques and technologies to provide the most effective, safe and comfortable experience for their patients.
With two convenient locations in West University and Memorial, we are ready to help you start smiling. Please contact our West University or our Memorial office to schedule a complimentary consultation.