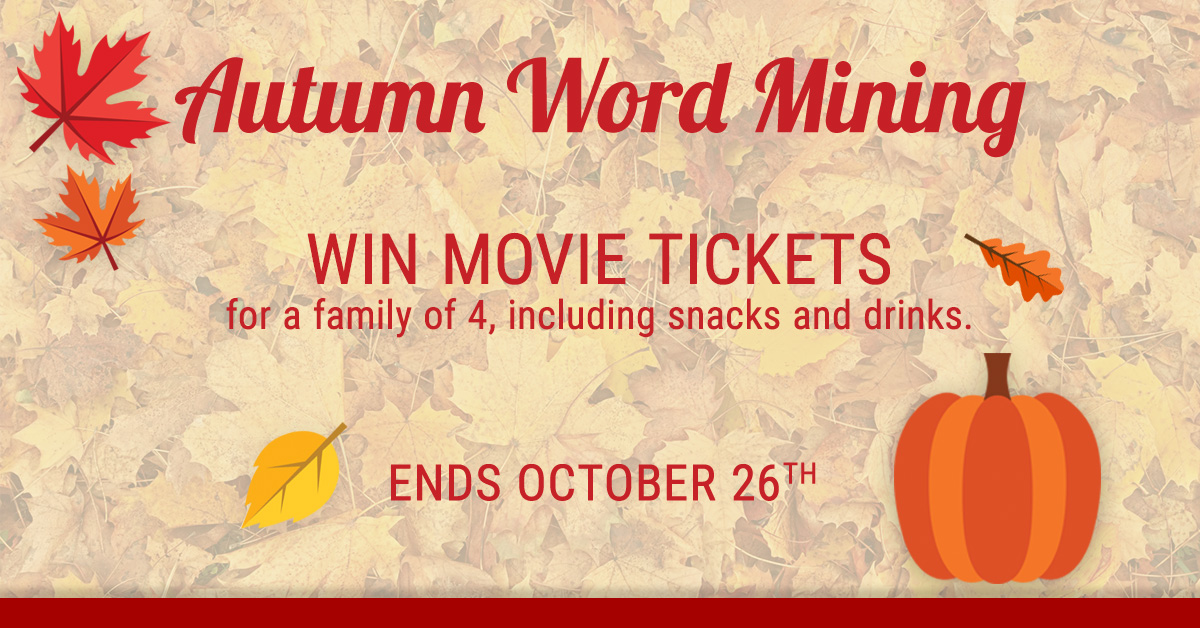 Greater Houston Orthodontics is ready to welcome in Fall with another Patient Contest that will exercise your brain. Word Mining is a fun writing exercise where you create as many common words as possible, using an assigned phrase. For example, using the word Halloween you can create: wall, new, owl, how, hen, and so on. This Word Mining contest will be using the phrase, "Crisp Autumn Days".
Rules
Words that require a capital letter are not allowed (names like David or Sally).
Words that are pluralized simply by adding an "s" are not allowed (cats, dogs, owls) though their singular is allowed (cat, dog, owl).
Words that require punctuation are not allowed (ex:  can't, don't).
Words must contain 2 or more letters to be counted in your total.
How to Win
Once the contest ends on October 26th, we will review all entries and confirm the number of words submitted by the winners. The contest entries with the top 4 highest amounts of words "mined" will receive a Movie Theater Prize Pack (four winners will each receive prize pack including four movie tickets, snacks and drinks).

Enter Here